Description
Serene Blanket :: Premium Bamboo Muslin Reversible Blankets
Soft, lightweight and breathable 100% viscose of bamboo fiber lends itself to becoming the perfect double layer blanket for your sweet baby, toddler, or yourself!
Generous 47 in. x 47 in.
2 light weight swaddle blankets sewn together - Side A & B are both a beautiful swirl of deep galaxy super nova colors with white line doodle drawings of qwarky astronauts playing in outer space.
Trimmed in deep caribbean blue
Pre-shrunk and softened
Non-toxic dye
Gets softer and softer with every wash!
Customer Reviews
09/20/2020
Beautiful!
This is a beautiful blanket with lots of fun characters! My kids all wanted one!
09/19/2020
Beautiful and soft.
I really love this blanket. I got one for my child and our someday child, and honestly I love it so much I'm trying to decide if I should steal maybe baby's, our child's or just to get another. They can be delicate, but I washed it twice in hot and dried hot right out of the package to avoid any snags and help the fibers quilt up a bit and have not had any issues. They are so much buttery soft love.
katherine r.

CA
09/09/2020
Super soft blanket
This is a great print and a soft blanket. I'm super happy!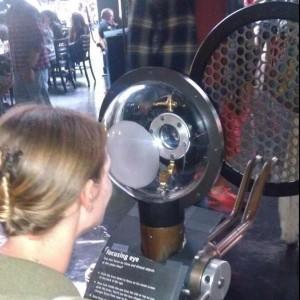 MB
Mollie B.