Description
One diaper with a four-size adjustability to fit babies from 6-35+ lbs
Introducing Royal- a rich new shade of purple to add to your collection. The Rumparooz One Size Cloth Diaper is a pocket diaper system that will truly grow with your child.
Rumparooz diapers are four adjustable diaper sizes in one diaper fitting babies from 6 to 40+ lbs. That is one size that fits from birth to potty training. Kanga Care brand cloth diapers are uniquely designed with the patented leak protection technology of double inner gussets to keep the messiest of messes locked in. Each diaper comes with free set of microfiber absorbent pads called the 6r Soaker that are customizable for six absorbency settings. The Rumparooz are available in a multitude of vibrant color and fashion forward, highly sought after prints.
Additional Information
To Use:
Before first use, wash diapers once.
Snap diaper rise to proper size setting.
Select the proper 6r soaker for size of diaper and insert through pocket opening, placing soaker inside the diaper.
Fasten diaper to baby!
Wash & Care Instructions
The number one thing to remember when caring for your diapers is they are just another load! There is no magical solution that you should need and no crazy tricks.
Washing Instructions
1

Cold rinse

2

Hot wash: add the recommended amount of detergent for the appropriate load size.


3

Cool rinse

4

Tumble dry low or lay flat to dry in indirect sunlight.
Detergent Recommendations
Click here for Kanga Care's list of recommended detergents that have undergone testing and fulfill the necessary requirements for effectively cleaning human waste.
Please do not use laundry additives such as bleach, Oxiclean, Borax or Bac-out to wash your Kanga Care products, learn more about how this can negatively effect your cloth diapers and accessories.

If you have questions about our washing instructions, please ask! We are happy to help!
Sizing Information
Customer Reviews
09/24/2022
Fit for a King
Love this beautiful shade of purple!
Jessica S.

United States
04/03/2022
Good quality
We like to use it for the night. And the colour is soo special...
Maayan M.

United States
03/04/2022
The perfect purple
This purple is perfect. Pictures do not do it justice. It's a lovely true purple. As △⃒⃘lways, the diaper itself is of excellent quality.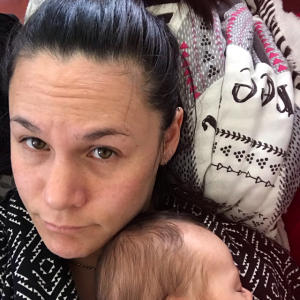 KR
katherine r.

United States
02/07/2022
Royal
Perfect purple it is absolutely beautiful
Carrie R.

United States