Description
Introducing Poppy - A rich, vibrant orange one size diaper cover. The Rumparooz One Size Cloth Diaper Covers fit children from newborns to potty trainers.The Rumparooz One Size Cloth Diaper Cover is designed to grow with your baby, with 4 adjustable rise settings; newborn, small, medium and large. Weight range of cover starts at 6 pounds and will fit up to approximately 35+ pounds. Rumparooz One Size Cloth Diaper Covers are generously sized and designed to fit over most fitted or prefold diaper. Covers may be used multiple times before washing but should be placed into the laundry if it becomes soiled. Kanga Care uses a water resistant polyester TPU which is a solvent-free polyester fabric that has been laminated with a thermoplastic polyurethane using a heat bonding process, not chemicals. This process is low in toxicity and is better for the natural environment then traditional PUL.
One Size Cover = 4 Sizes in One!
The Rumparooz One Size Diaper Covers have 4 adjustable rise settings that are designed to fit your baby from birth to potty training with 1 cover. Weight range of cover stars at 6 lbs and will fit up to 35+ lbs.
Additional Information
To Use:
Before first use, wash diapers once.
Snap diaper rise to proper size setting.
Fasten cover to baby over a flat, pre-fold or fitted diaper.
Wash & Care Instructions
The number one thing to remember when caring for your diapers is they are just another load! There is no magical solution that you should need and no crazy tricks.
Washing Instructions
1

Cold rinse

2

Hot wash: add the recommended amount of detergent for the appropriate load size.


3

Cool rinse

4

Tumble dry low or lay flat to dry in indirect sunlight.
Detergent Recommendations
Click here for Kanga Care's list of recommended detergents that have undergone testing and fulfill the necessary requirements for effectively cleaning human waste.
Please do not use laundry additives such as bleach, Oxiclean, Borax or Bac-out to wash your Kanga Care products, learn more about how this can negatively effect your cloth diapers and accessories.

If you have questions about our washing instructions, please ask! We are happy to help!
Customer Reviews
06/10/2021
Rainbow complete
Not my favorite color but I needed ti complete the rainbow lol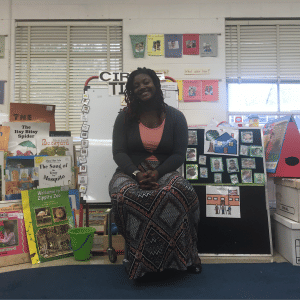 MC
Michaun C.

United States
08/17/2020
Bright color & fits great
I love how bright this cover is! It fits my baby super well and I appreciate how easy it is to adjust to the right fit with the snaps. Such a fun cover!
01/31/2019
Kassie G.

CO
05/29/2017
Love these covers
These covers work so well from birth to toddlerhood. They rarely leak and are so attractive. I'm currently using them on my second child - I needed a few extra ones because I shared some with my sister who had twins two years ago!