Description
The Rumparooz and Ecoposh OBV had a baby!
Introducing Caribbean - A classic, simple, deep blue Rumparooz cloth diaper. The Rumparooz OBV One Size Cloth Diaper combines the best features of the top two Kanga Care products: the Rumparooz One Size Cloth Diaper and the Ecoposh OBV One Size Fitted Cloth Diaper. The Rumparooz OBV brings to you the premium plush Organic Cotton Bamboo Velour inner lining creating a plush cushion for your little one. Included is the Bamboo 6r Soaker, provides long lasting absorbency with everlasting soft comfort. These features have been combined with the waterproof TPU outer cover in luxurious saturated earth tones and the ones size adjustable front of the Rumparooz pocket diaper design to give you a bullet proof diaper that will grow with your child. From birth to potty training the Rumparooz OBV offers premium organic materials and max absorbency.
Kanga Care's patented leak protection technology of the double inner gussets to keep the messiest of messes locked in is featured in the Rumparooz OBV. This diaper is the perfect solution for daytime, nighttime, heavy wetters, eco-conscious parents or anyone who is looking for the best cloth diapering option for their little one.
Rumparooz OBV is a One Size cloth diaper:
One Size:
Grows with your child from birth to potty training through adjustable snap settings.
Adjusts to 4 different sizes to accommodate little ones from 6-40+ pounds.
Pocket:
Each Rumparooz OBV comes with a 6r Soaker set made out of organic cotton and rayon from bamboo
Pocket Diaper + 6r Soaker set = 8 thirsty layers!
Patented:
Kanga Care brand cloth diapers are the original cloth diapers uniquely designed with the patented leak protection technology of double inner gussets. US Pat. 8,425,483 has been issued exclusively to Kanga Care LLC.
Great Night Time Diapering Solution!
The premium blend of an organic lining, a waterproof outer and the Kanga Care bamboo 6r Soaker is perfect for heavy wetters and nighttime solutions. The Rumparooz OBV One Size Cloth Diaper is a premium solution for parents looking for organic materials in a cloth diaper. The outer layer is waterproof, while the inside is organic, creating a 1-part system that does not require a cover or additional accessories.
Wash & Care Instructions
The number one thing to remember when caring for your diapers is they are just another load! There is no magical solution that you should need and no crazy tricks.
Washing Instructions
1

Cold rinse

2

Hot wash: add the recommended amount of detergent for the appropriate load size.


3

Cool rinse

4

Tumble dry low or lay flat to dry in indirect sunlight.
Detergent Recommendations
Click here for Kanga Care's list of recommended detergents that have undergone testing and fulfill the necessary requirements for effectively cleaning human waste.
Please do not use laundry additives such as bleach, Oxiclean, Borax or Bac-out to wash your Kanga Care products, learn more about how this can negatively effect your cloth diapers and accessories.

If you have questions about our washing instructions, please ask! We are happy to help!
Sizing Information
Newborn setting starts at 6 lbs
Small setting starts at 10 lbs
Medium setting starts at 15 lbs
Large setting (fully un-snapped) starts around 20 lbs and will fit up to 35-40 lbs.
Patented Double Inner Gussets!
MATERIAL:
Outer: 100% polyester
Inner: 60% bamboo rayon, 20% organic cotton, 20% polyester
Customer Reviews
12/03/2020
OBV
These are amazing diapers. I prepped 4 times before using and my 10 month old slept 12 hrs overnight in it and woke up totally dry. I bought half OBV and half original pockets and wish I had bought all OBV instead.
Kelsey

United States
11/25/2020
I love OBV
Super soft and I love my Caribbean color !!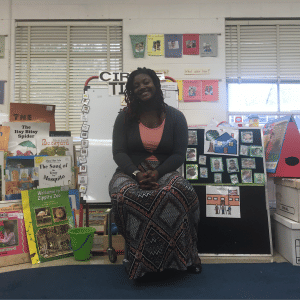 MC
Michaun C.
09/12/2019
Mrs
I LOVE these nappies! They are so perfect, so functional, so beautiful! Even the big morning poo explosions don't escape. I never thought a nappy would make me so happy!
Laura L.

New Zealand
04/04/2019
Ms.
Love, love, love this diaper. I had my first daughter on AI2 and bought some for my son when he was born. Well let me just tell you boys and girls are not the same. My son is a heavy wetter and kept leaking with them. Luckily The lady I bought them from also gave me 2 rumparooz. I had never heard of them so at first I was scared of trying them. I am so happy I did. I just had to get more so I went to website which was super informative. It was easy to see what I needed. I ordered 4 diapers and 2 6 layered soakers. I could not be happier. I love cloth diapering and Im so excited I now have a product that will work for my son I plan to order more and just stuck exclusively to rumparooz. The fit is fabulous and there super trim. I don't have any complaints so far. Thanks Rumparooz.
12/17/2017
Cloth Diapering Momma
My husband and I call these Rumparooz the "Rolls Royce" of our stash. The Organic Cotton Bamboo Velour inner lining feels amazing and I like the dark color. We went with bamboo and organic cotton soaker, which is my favorite of the soakers - thinner than microfiber and doesn't get all crinkly like bamboo. Some people might complain about how long it takes to dry, but only diapers I have that FULLY dry in one cycle are my flats. It is how absorbency works. Still my favorite diapers 5 months into full time cloth diapering.