Description
Refreshed!
Say hello to Ecoposh OBV :: Carribean! This is one dreamy blue fitted diaper. Our beloved Ecoposh fitted cloth diapers, famous for their work-horse absorbency and ultimate over night protection, have been REFRESHED! The new, refreshed Ecoposh OBV is the same One Size Fitted Pocket Cloth Diaper except now the interior has been made using organic bamboo velour (OBV) which creates a plush feel for your little ones bum and is the ultimate luxury against their skin. Ecoposh OBV is available in 5 brand new Earth-inspired saturations: Boysenberry, Saffron, Atlantis, Caribbean and Glacier!
Ecoposh OBV is a One Size Pocket Fitted cloth diaper:
One Size:
Grows with your child from birth to potty training through adjustable snap settings.
Adjusts to 4 different sizes to accommodate little ones from 6-35 pounds.
Pocket:
Each Ecoposh OBV comes with a 6r Soaker set made out of organic cotton and rayon from bamboo
Fitted diaper + 6r Soaker set = 10 thirsty layers!
Fitted:
Kanga Care brand cloth diapers are the original cloth diapers uniquely designed with the patented leak protection technology of double inner gussets. US Pat. 8,425,483 has been issued exclusively to Kanga Care LLC.
The Ultimate Night Time Diapering Solution!
The premium blend of fibers along with the Kanga Care bamboo 6r Soaker is perfect for heavy wetters and nighttime solutions. The Ecoposh OBV One Size Fitted Pocket Cloth Diaper is a premium solution for parents looking for organic materials in a cloth diaper. The outter layer, which gives the Ecoposh OBV the various colors, is a cotton/polyester blend that is made from recycled water bottles.
What is a "fitted" diaper?
A Fitted cloth diaper is shaped like a diaper and has some form of snaps or velcro to fasten the diaper onto the baby. Fitted diapers are not waterproof and will require some type of diaper cover to keep the wetness contained. The Fitted diaper category lives in the space between Prefolds (flat, square, cotton/bamboo diapers that require folding and pining to fasten onto baby and need a cover to be waterproof) and the more modern Pocket Diaper or All In One (waterproof, has either snaps or hook/loop features so that it can fasten onto baby.)
Additional Information
To Use:
Before first use diapers and bamboo 6r Soaker should be prepped: Wash 5X in hot water (no detergent) with a cold rinse, tumble dry medium.
This will shrink diapers to appropriate size and "sponge" up fabric for maximum absorbency.
(Diapers will be at their fullest absorbency after 10 washes but may begin use after 5 washes.)
Snap diaper rise to proper size setting.
Select the proper 6r soaker for size of diaper and insert through pocket opening, placing soaker inside the diaper.
Fasten diaper to baby
This diaper needs a cover! Use with the Rumparooz One Size Diaper Cover.
Wash & Care Instructions
The number one thing to remember when caring for your diapers is they are just another load! There is no magical solution that you should need and no crazy tricks.
Washing Instructions
1

Cold rinse

2

Hot wash: add the recommended amount of detergent for the appropriate load size.


3

Cool rinse

4

Tumble dry low or lay flat to dry in indirect sunlight.
Detergent Recommendations
Click here for Kanga Care's list of recommended detergents that have undergone testing and fulfill the necessary requirements for effectively cleaning human waste.
Please do not use laundry additives such as bleach, Oxiclean, Borax or Bac-out to wash your Kanga Care products, learn more about how this can negatively effect your cloth diapers and accessories.

If you have questions about our washing instructions, please ask! We are happy to help!
Sizing Information
Newborn setting starts at 6 lbs
Small setting starts at 10 lbs
Medium setting starts at 15 lbs
Large setting (fully un-snapped) starts around 20 lbs and will fit up to 35-40 lbs.
Patented Double Inner Gussets!
Customer Reviews
02/07/2022
Ecoposh for the win
Best night time diaper outlasts even disposable. Anytime someone complains about diapers not lasting all night I suggest these.
Carrie R.

United States
07/23/2021
Ecoposh OBV Fitted Diapers
The quality of the Ecoposh OBV's is fantastic! Feels like a soft dream against your baby's skin! Also, the 6R bamboo soakers really do hold a lot of ***! The double gusset design is also great for containing breastfed poops. My only issue with these is that they are made fairly small. My son, although very big for his age, outgrew them by 5 months. For a one size I was really hoping I would be able to use them at least until a year, especially for the price you pay. Luckily he is my first and they will most certainly be great for future babies, but I wish I could have gotten more use out of them.
Shannon B.

United States
12/11/2020
Definitely need for overnight!
I recently bought 5 of the ecoposh diapers to try for overnight, I wish I bought them sooner! My baby is 3 months old, every night I would have to wake her up to change her diaper and she would cry every single time. I finally decided to try the ecoposh out for nighttime and it has changed everything! No more crying during the night due to unwanted diaper changes!
12/07/2020
The Best Overnight Solution!
This fitted diaper is what made it possible for us to cloth diaper full time! Overnight my little guy always leaked even with disposables. But he stays dry all night with Ecoposh! No leaks! I add an extra newborn bamboo insert on the outside of the fitted and on the inside of the waterproof cover and it works great! Best overnight solution! Carribean color is so gorgeous!
Kendall S.

IL
08/15/2020
Excellent overnight option
These are really amazing for overnight. My daughter has out-peed all other options I've tried.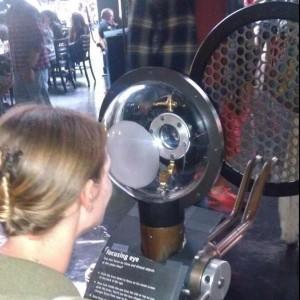 M
Mollie

CA