Description
Available in 3 mix-and-matchable absorbency options:
Not ONE insert, but TWO...
This hemp upgrade will offer a trim fit and the most absorbency of our insert options. The Rumparooz 6R Soaker was designed specifically for the Rumparooz One Size Cloth Diaper, but has such a complete range of size and absorbency customization it can be used in any pocket diaper in your cloth diaper stash. Each Rumparooz 6R soaker is actually a pair of inserts, one contoured newborn insert with two snaps (3 layers thick) and one one-size insert with various snap settings (4 layers thick). The Rumparooz 6R soaker is the first one size insert that lets you fully customize both size and absorbency with 6 different settings. Inserts that are made from natural fibers must be fully prepped before use. The Hemp & Rayon from Bamboo inserts will be at their maximum absorbency after 8-10 Hot Wash/Tumble Dry High, however they may be used before they are fully prepped. To prep soakers, wash on hot (no detergent) then tumble dry on high 3-5 times.
The Rumparooz 6r Soaker insert is a set and includes:
(1) Contoured Newborn Insert with two snaps (3 layers thick)
(1) One-Size Insert with various snap settings (3 layers thick)


Customer Reviews
09/16/2020
Excellent absorbency
I started with microfiber, but I much prefer these. I also prefer them to bamboo because it's only cotton and hemp, no synthetic fibers at all. I do need to use a newborn microfiber insert attached because I have a "flooder" so I need fast absorbency.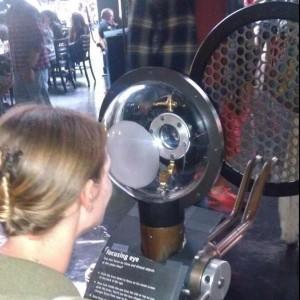 M
Mollie
07/22/2020
heavy wetter? Buy this!
Do you have a heavy wetter? You NEED this in your stash. Its bulletproof for bedtime and during the day! Also I feel like its trimmer than the microfiber inserts.
12/16/2019
Love them a must try
I love these inserts I feel they hold more than the microfiber and I love that it is natural material
Jessica

IL