Description
Colorful & Bright geometric shapes make Finn Wet Bag Minis the life of the party. The Kanga Care Wet Bag Mini (and Regular Wet Bag) is your new best friend! It is HALF MOON shaped to allow more volume. This design is EXCLUSIVE to Kanga Care. This wet bag will hold up to 6 to 8 diapers and inserts. The Kanga Care Wet Bags have color matching, heavy duty zippers that are easy to grab. The zipper is placed on the front so the top of the bag functions as a lid. There is a strap on top that can be opened by an industrial strength snap so that the bag can be attached to a stroller handle, door knob, or other ideal hanging place. To clean, machine wash with your diapers or other soiled items (turn inside out). Tumble dry low (turn bag right-side-out) or hang dry. Visit www.kangacare.com for further information. Kanga Care uses TPU laminate in waterproof products. Our TPU laminate is heat bonded to our fabric using an eco-glue which is solvent-free and ground water safe. This process is low in toxicity and is better for the natural environment than traditional PUL.
Key Features of the Kanga Care Wet Bag:
Holds 6-8 diapers and 6-8 inserts
Barrier Seam Sealing
No "gluing" nor "ironing" to seal seams.
Seams are physically sealed away from moisture!
Heavy duty, easy to grab & zip!
Color matching YKK Zippers
Washing Instructions
1

Cold rinse

2

Warm wash: add the recommended amount of detergent for the appropriate load size.


3

Cool rinse

4

Tumble dry low or lay flat to dry in indirect sunlight.
Detergent Recommendations
Click here for Kanga Care's list of recommended detergents that have undergone testing and fulfill the necessary requirements for effectively cleaning human waste.
Please do not use laundry additives such as bleach, Oxiclean, Borax or Bac-out to wash your Kanga Care products, learn more about how this can negatively effect your cloth diapers and accessories.

If you have questions about our washing instructions, please ask! We are happy to help!
Customer Reviews
08/05/2021
Colorful print and great size
This is a colorful print and a great size to use for on the go for bottle/pump parts.
Crystle D.

United States
07/24/2021
So Happy
I'm so happy this print was brought back as regular line up. The colors are absolutely gorgeous and I just had to snag a mini wet bag for our collection. We use the mini wet bags for literally everything, so we can never have too many.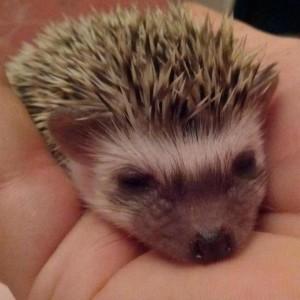 EC
Erica C.

United States
06/30/2021
Love the wet bag mini!
Wet bag minis are great for storing soiled diapers after you've sprayed and rinsed them. I also use them as a diaper bag if I need something quick for on the go. The 3D shape makes it easy to get diapers in without having to touch the bag if your hands are dirty.
Laura B.

United States