Description
Introducing Peacock Wet Bags - A classic, simple, teal color. Kanga Care Wet Bags are a standard size wet bag, except instead of being flat (like an envelope), they are HALF MOON shaped to allow more volume. This design is EXCLUSIVE to Kanga Care. This wet bag will hold up to 12 to 15 diapers and inserts. The Kanga Care Wet Bags have color matching, heavy duty zippers that are easy to grab. The zipper is placed on the front so the top of the bag functions as a lid. There is a strap on top that can be opened by an industrial strength snap so that the bag can be attached to a stroller handle, door knob, or other ideal hanging place. To clean, machine wash with your diapers or other soiled items. Tumble dry low or hang dry. Visit www.kangacare.com for further information. Kanga Care uses a water resistant polyester TPU which is solvent-free polyester fabric that has been laminated with a thermoplastic polyurethane using a heat bonding process, not chemicals. This process is low in toxicity and is better for the natural environment then traditional PUL.
Key Features of the Kanga Care Wet Bag:
Holds up to 15 diapers and 15 inserts
Barrier Seam Sealing
No "gluing" nor "ironing" to seal seams.
Seams are physically sealed away from moisture!
Heavy duty, easy to grab & zip!
Color matching YKK Zippers
Washing Instructions
1

Cold rinse

2

Warm wash: add the recommended amount of detergent for the appropriate load size.


3

Cool rinse

4

Tumble dry low or lay flat to dry in indirect sunlight.
Detergent Recommendations
Click here for Kanga Care's list of recommended detergents that have undergone testing and fulfill the necessary requirements for effectively cleaning human waste.
Please do not use laundry additives such as bleach, Oxiclean, Borax or Bac-out to wash your Kanga Care products, learn more about how this can negatively effect your cloth diapers and accessories.

If you have questions about our washing instructions, please ask! We are happy to help!
Customer Reviews
11/10/2022
Peacock is a super cute green color
These wet bags are amazing! It can hold so many diapers, at least 15, and you can never smell anything! Perfect for taking on the go, using at daycare or using at home. They also work perfectly for wet clothes and towels. Highly recommend
Lindsey W.

United States
07/03/2021
Fantastic
Excellent. We snap it onto the end of the changing table and it holds a TON of diapers. Gives us an extra day between doing diaper laundry!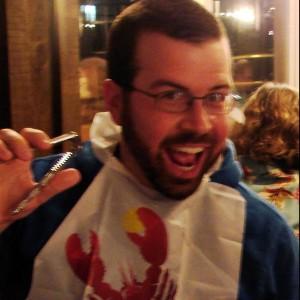 SG
Steven G.

United States
08/11/2018
Bay shower gift
This is always the perfect gift.
05/22/2018
Great Wetbag!
I have four KangaCare wetbags, and I love them! They hold so many diapers, keep bad smells inside, and hang conveniently. They have many other uses like holding dirty or wet clothes, reusable shopping bag, holding toys, and the list goes on. I wish I had saved the money and not bothered buying a diaper pail because I feel like these wetbags do the job perfectly for a lot less money.