Description
In collaboration with tokidoki & Kanga Care — tokiCorno brings colorful unicornos and endless fun. Keep Your Surfaces Clean & Your Baby Comfy While Changing Their Diaper With Kanga Care's Changing Pad In tokiCorno, A Diapering Accessory Must Have! The Kanga Care Changing Pad is a must have for every changing station, nursery, car, diaper bag, living room and everywhere. This changing pad is the perfect size at 24" x 15", great for changing your newborn or your toddler. The Kanga Care Changing Pad provides a protective and padded surface wherever you may be. The changing pad is 3 layers thick; a 100% hypoallergenic microchamois layer, one layer of absorbent microfiber, and a layer of water resistant polyester TPU which comes in a variety of fun colors and prints.
Protect your changing table, baby's bed & more!
The perfect size: 24 in x 15 in & 3 layers thick:
Top layer: No-Pill Microchamois, 100% hypo-allergenic (same as inner Rumparooz and LilJoeys)
Middle layer: Hidden layer of absorbent microfiber (same as 6r soakers)
Bottom layer: Signature Kanga Care print or color waterproof TPU
These changing pads are great for replacing the free changing pad that came with your diaper bag that is too small! We've even used these as emergency car seat protectors and waterproof burp blankets.
Washing Instructions
1

Cold rinse

2

Warm wash: add the recommended amount of detergent for the appropriate load size.


3

Cool rinse

4

Tumble dry low or lay flat to dry in indirect sunlight.
Detergent Recommendations
Click here for Kanga Care's list of recommended detergents that have undergone testing and fulfill the necessary requirements for effectively cleaning human waste.
Please do not use laundry additives such as bleach, Oxiclean, Borax or Bac-out to wash your Kanga Care products, learn more about how this can negatively effect your cloth diapers and accessories.

If you have questions about our washing instructions, please ask! We are happy to help!
Customer Reviews
05/28/2023
Easy and comfy
These changing pads are great! I think the cushioning is more comfortable for my baby and I just toss them into the laundry along with the pail liners and wet bags, so they're easy to clean.
Catherine E.

United States
02/11/2023
Love this changing pad!!!
To be honest I didn't expect these to be as great as they are!! I just figured it was a regular changing pad with a cute print but it's actually kind of padded so it seems comfy for the diaper bag when changing outside the house somewhere less comfortable like those cold hard plastic changing tables they have in public restrooms. It's fleecy on one side and says it has a microfiber layer to absorb and the other layer is like the same material as the outside part of the diaper covers. I wasnt even planning on buying it but at the end of my order it was a suggestion to add on and I figured why not, it never hurts to have another changing pad and I'm so glad I bought it. My daughter isn't here yet but I'm excited to use it with her. I will honestly probably order more later I like it so much. With my son I just used the cheap ones that came with his diaper bags and they worked ok I just didn't see the point in buying something they include with most diaper bags free but this one is so good I would buy more. I got it on a sale for $8 and it is for sure worth the price, even not on sale. Love the rumparooz/kangacare brand so much!!! I bought the newborn covers too and am not disappointed!! Thanks guys!
Marisa

United States
10/10/2022
Exactly what I wanted!
These changing pads are so awesome - they absorb *** and poo instantly so you don't have to change Baby's outfit, and they're soft and easy to clean. I have 5 and will probably get more!
Bridget M.

United States
04/15/2022
Super cute - this is my 3rd one!
I love using the changing pads daily and found that 2 just wasn't enough. I have two floors in my house so I needed one upstairs, one downstairs and one for the diaper bag. :) Call me lazy, it's ok! lol I have tokiCorno, tokiJoy and tokiBambino now.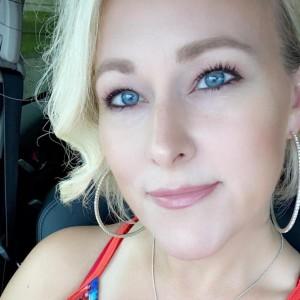 SS
Stacey S.

United States
09/23/2021
I love the changing pads
I really love the changing pads and everyone I gift them to always wants to get more. I ordered this for my sil because it's her favorite tokidoki print.
Crystle D.

United States