Description
Keep Your Surfaces Clean & Your Baby Comfy While Changing Their Diaper With Kanga Care's Changing Pad In tokiCorno, A Diapering Accessory Must Have! The Kanga Care Changing Pad is a must have for every changing station, nursery, car, diaper bag, living room and everywhere. This changing pad is the perfect size at 24" x 15", great for changing your newborn or your toddler. The Kanga Care Changing Pad provides a protective and padded surface wherever you may be. The changing pad is 3 layers thick; a 100% hypoallergenic microchamois layer, one layer of absorbent microfiber, and a layer of water resistant polyester TPU which comes in a variety of fun colors and prints.
Protect your changing table, baby's bed & more!
The perfect size: 24 in x 15 in & 3 layers thick:
Top layer: No-Pill Microchamois, 100% hypo-allergenic (same as inner Rumparooz and LilJoeys)
Middle layer: Hidden layer of absorbent microfiber (same as 6r soakers)
Bottom layer: Signature Kanga Care print or color waterproof TPU
These changing pads are great for replacing the free changing pad that came with your diaper bag that is too small! We've even used these as emergency car seat protectors and waterproof burp blankets.
Customer Reviews
10/10/2022
Exactly what I wanted!
These changing pads are so awesome - they absorb *** and poo instantly so you don't have to change Baby's outfit, and they're soft and easy to clean. I have 5 and will probably get more!
Bridget M.

United States
04/15/2022
Super cute - this is my 3rd one!
I love using the changing pads daily and found that 2 just wasn't enough. I have two floors in my house so I needed one upstairs, one downstairs and one for the diaper bag. :) Call me lazy, it's ok! lol I have tokiCorno, tokiJoy and tokiBambino now.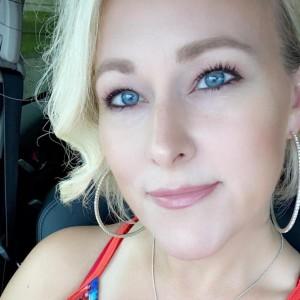 SS
Stacey S.

United States
09/23/2021
I love the changing pads
I really love the changing pads and everyone I gift them to always wants to get more. I ordered this for my sil because it's her favorite tokidoki print.
Crystle D.

United States
02/18/2021
Perfect Size!
Perfect size changing pad, all others I have had were too small and didn't give enough coverage for my little one. These also have an absorbant side! The change pad is super soft and perfect for folding in the diaper bag, protecting the changing area at home, breastfeeding/sheetsaver; I love how they are so versatile even after the diapering years! Tokicorno is such a cute vibrant print!
Kendall S.

IL